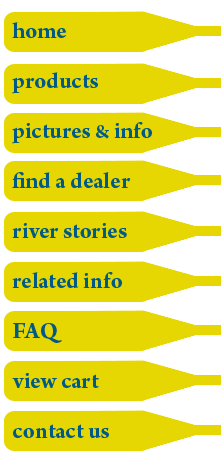 Interesting Trips With Our Inflatable Products
Pack Cat in Kauai
As soon as I have time (later this afternoon), I'm going to send you some pics of this CAT on the rivers, and coastal reefs, of Kauai. All the "locals" went wild when they saw me riding the surf in/on this hybrid. I finally had some cards printed (xeroxed), and waterproofed (laminated), with your website address . . . to use as hand-outs to the various tour guides (kayakers). I found I was spending so much of my water time chatting with guides about the CAT, I decided it was worth the $5, or so, just to let them do their own research.
I have never had so much fun in my entire life (and at my age, I've had some pretty exciting adventures).
Jonathan Chandler

Jack's Note
I know he sent the pictures. I will just have to find them.