Why you should purchase an All Welded Stand UP Paddle Boards by JPW
I believe it was five years ago I first saw Drop stitch paddle boards that were glued together.  I also found out that these boards routinely use 12 psi or greater air pressure to remain stiff.  I have worked in the industry for almost 30 years; I have seen a lot of glue problems.  Naturally I thought that if we could come up with an all welded paddle board, we could offer a product with a longer life span because there would be no glue failure.  I am pleased to say that we are so close to that realization; we are calling our SUP an all welded board.  So why is it important to have an all welded inflatable SUP?  First the quality of the glue used in manufacture of any inflatable is a primary concern.  All adhesives get "tired "and let go at some point.  I have seen brand new boats come right out of the box and go on the Grand Canyon and they came apart on the first day.  We have parts glued on boats that were made in 1990.  And they have not had to be replaced.  However our older boats have glued on D ring patches, and we do replace them quite often.  We did make a point of making the air holding structure all welded.  That philosophy fits with the name-Jack's Plastic Welding.  It is where we want to be with all of our inflatable products.   They simply last longer that way.
Our SUP has 100% welded air holding structure.  There is no glue.  The back handle needed to be glued on because we could not weld the fin pads on the other side and weld the handle on too.  Also to locate the fin pads we glue them to the drop stitch, and weld the border on top of that.
We have built enough of these boards to be able to control the kick to some degree.  The red board has a 4 ½ inch kick, and we have built boards with a 6 ½ inch kick on the front end.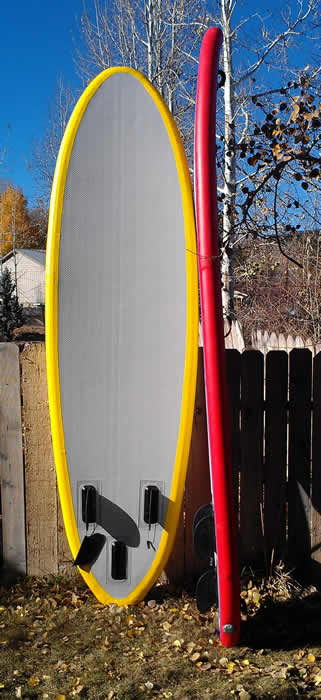 One other nice feature we have included are the NRS slide in fins.  They have a pin that locks them in place in the channel.  They can be changed out with longer fins if necessary.  Still they have lots of surface area.  They should track well.  On my trip to Mexico (where I have some of the other boards that really did not work very well) I will be able to pack these in a suit case and the removable fins will make it much easier to get them on the plane.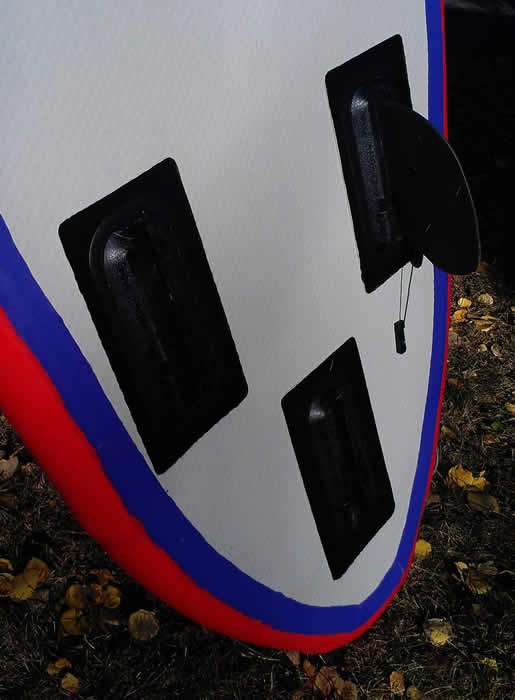 Another nice feature is the 4 d rings on the front for a gear tie down, or to mount your Scotty fishing rod holder.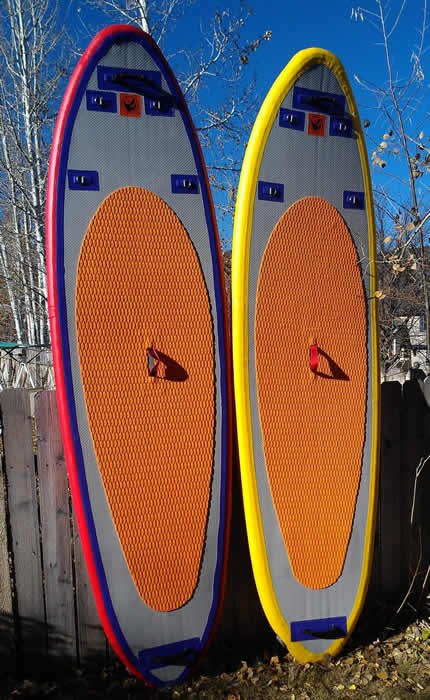 We are offering an unprecedented 5 year warranty on our boards.   
This year I plan to get a lot of good paddle board testing in on these boards.  Perhaps even learn to surf.
And here is the proof so far: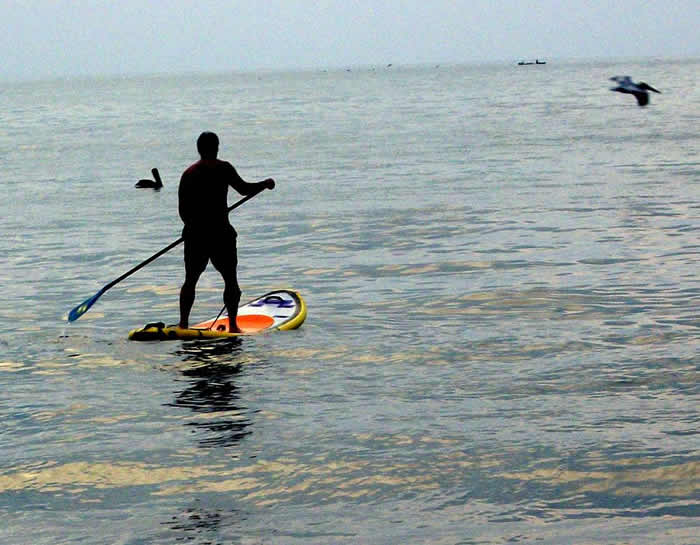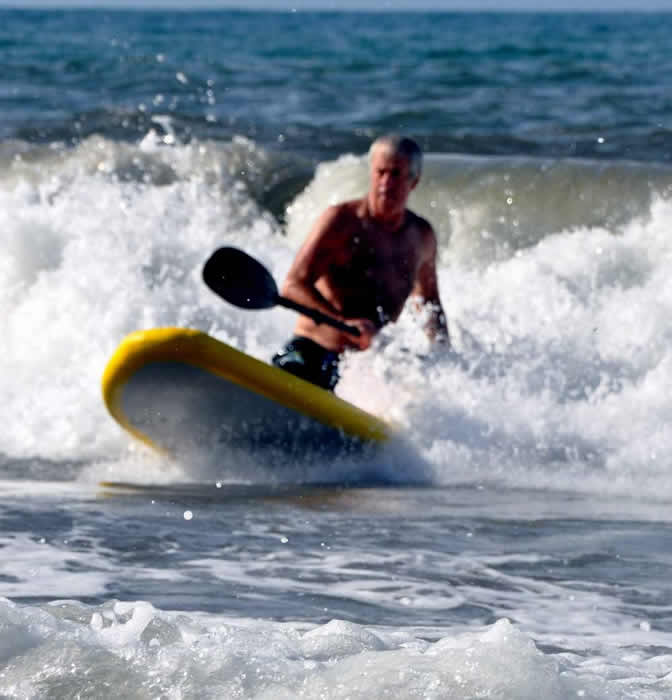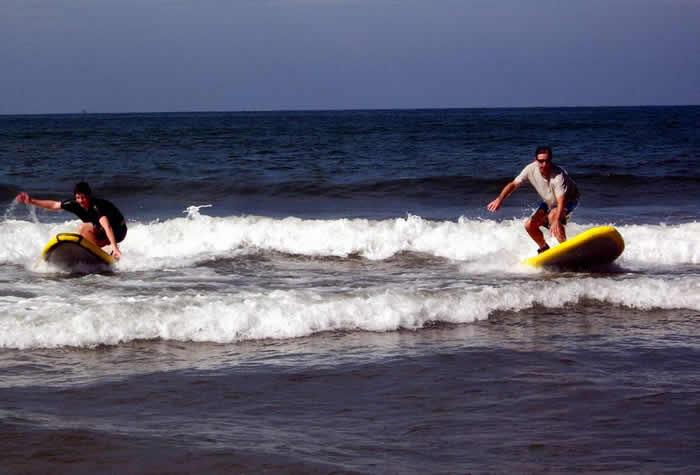 We are offering the only all welded SUP in the industry.  So if purchasing another brand and they tell you they are welded, make sure you ask this Question….  So does that mean they are welded with adheasive?  If the answer is yes, that is not a welded product.  There is no glue or solvent In a plastic welded joint.   
Go to this link if you are interested in learning more about Inflatable SUP Repairs
home | products | photo gallery | find a dealer | river running | environmental | related info | FAQ | view cart | contact us
Order inquiries: shop@jpwinc.com
Custom & Prototype inquiries: info@jpwinc.com
© 2011 Jack's Plastic Welding, Inc
Toll Free 1-800-742-1904
P. 505-334-8748, F. 505-334-1901