New collaboration techniques that help our customers-and our crew stay up to date on design changes.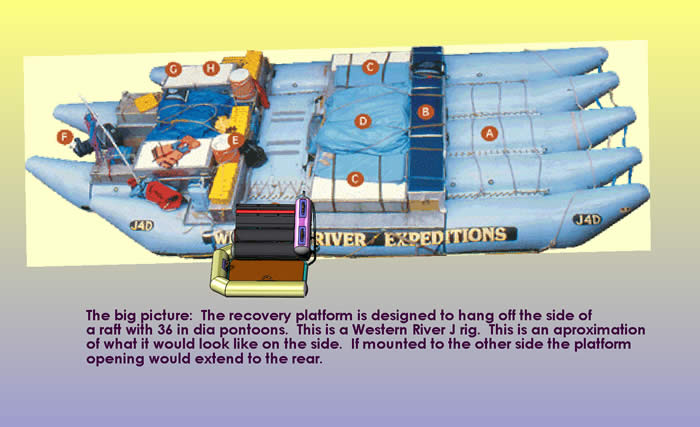 read on if you would like to know how collaboration on this project made it possible
At JPW, we pride ourselves on the ability to get with our customers and give them the very best in design collaboration.   Honestly, even some of the best engineering minds have a hard time wrapping their heads around inflatable concepts.  We have been doing this for 30 years now, and we have some very clear Ideas of what can and cannot be accomplished.   That is why design collaboration is such a huge thing for us and our customers.  We also want our whitewater customers to remember that we spend a lot of time in the shop making things, not so much time on the river, and we depend on our customers to help us design better products.  That is why all but a few of the 16 Self bailing raft models are collaborations on design with our customers.  At times we get to try these designs out, and see what our customers were looking for.  However for the most part we do not have the time to do as much rafting as we would like to, and rely on our customers to tell us what will work for them.  You can see why these kinds of customers are very important to us.   It works that way in industry also, because we make some very complicated items for some very diverse applications.
Let's look at an example of what you may expect from a complicated project: 
This is a simple Google Drive Presentation that is similar, but in many ways more complicated than some other projects.  This project was commissioned by Western River Expeditions.  It is called a recovery platform (It is shown in the immage above).  In the first web site, you can see that we are describing the problem and the process to get around the problem, and also some of the techniques we used to solve the problem.  In the second web site, we are describing the assembly of the product itself. In a complex product, presentations like these are a great way to get customers, designers, and employees to understand and collaborate on the project.
The design was created in Solid Works Design software.   We use Google drive for presentations, and all of the computer models can be easily viewed in 3d with solid works Edrawing viewer.   However a presentation is often easier for our customers to gain the information necessary than the Edrawing files.  Here is why:   The customer needs this same kind of information as our production crew (keep in mind that the crew has access to E drawings all the time).  The production crew just has a bit clearer idea of how these parts are assembled, except when it comes to the final assembly, the general concept behind the product, what makes this product work more effectively than some other product already out there, and the collaboration from the customer. These concepts presented to our production crew make the product easier for them to build because it helps them understand where the product is going and what it is doing.  This is where documentation is especially important.   Collaboration on every level just makes better products.  It costs a bit more to get exactly what you want, and if it works better it is ultimately worth the price.   See also our prototype production policy.
PS Here is what Jason Taylor (the person I collaborated with at Western River Exp) said about the project. The whole rig is used in Cataract Canyon in Utah. Often the bigest whitewater stretch in the lower 48 states. It has been a low water year, so pray for Snow! (2012)
Jack,
We were only able to use the platform for one trip in the spring.  It worked
good.  We then switched to 18 row rigs for the remaining of the summer and
did not have a use for the rescue platform due to the smaller diameter tubes
on the row rigs.  Also we wanted to use it primarily on the lake when we
were coming off of cat, however we have not had a lake and it looks like
there is no lake in our future for some time.  I will keep you up to date if
we use it in next season and I will try and get some photos.

 Jason Taylor
Moab Adventure Center & Western River Expeditions
http://www.moabadventurecenter.com
http://www.westernriver.com

I have talked to Jason just this last week, and this year was a good water year in Cataract Canyon.  They used the recovery platform a lot, and are investigating the possibility of
purchasing more of them for the next season. (2014)
home | products | photo gallery | find a dealer | river running | environmental | related info | FAQ | view cart | contact us
Order inquiries: shop@jpwinc.com
Custom & Prototype inquiries: info@jpwinc.com
© 2011 Jack's Plastic Welding, Inc
Toll Free 1-800-742-1904
P. 505-334-8748, F. 505-334-1901